About
Kay is a 2009 graduate of Chicago's Midwest College of Oriental Medicine, where she earned her Master of Science degree in Oriental Medicine. She is both Illinois State licensed and NCCAOM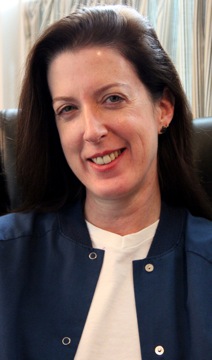 National Board certified in acupuncture.

Kay has been an RN since 1988, and has internal medicine, critical care, and surgical experience working at the John Cochran VA Medical Center, DePaul Health Center, and Christian Hospital.

After taking time off from nursing to assist her husband John with his business, Kay felt drawn back into healthcare -- albeit a very different form of healthcare -- after John suffered first a shoulder injury and then a digestive disorder. Neither condition responded to conventional medical treatment, but both conditions were resolved when, out of desperation, John sought help from an acupuncturist. Kay admits to being very skeptical at first but, in the end, she could not have been more impressed and intrigued by the results. She spent a year reading about Chinese medicine, visiting the Midwest College, and contemplating a return to school. In the fall of 2006, Kay became a commuter student, traveling by train to Chicago weekly for classes and hands-on experience in the college's busy acupuncture clinic.